For years real estate lawyers have been burdened with undertaking cumbersome property boundary map searches to identify titles in their chosen area.
Traditionally this involved the submission of a plan coloured in by hand and divided over multiple pieces of paper that subsequently required piecing together as if it were a jigsaw puzzle. Next, lawyers would send off their artwork to the Land Registry and wait between six to eight weeks to receive back the official boundary map in a bulky cardboard tube, at a significant cost to the client.
Using this method, unsurprisingly, problems with accuracy were rife. The final map would only be as good as the colouring skills of the lawyer who illustrated the search plan. Discrepancies between the coloured plan and the official map received from the Land Registry would be a frequent occurrence, and boundary and ownership issues would be missed.
Digitalised mapping helps lawyers and clients alike
To solve this ongoing, industry-wide issue, Search Acumen developed and launched its Illustrative Maps tool. First deployed in May 2022, it has been widely applauded by early adopters among its client base.
The tool allows lawyers and their clients to visualise their real estate portfolios, as well as easily display any pending applications at HM Land Registry.
Search Acumen's Illustrative Maps are created and accessed via a digital portal. With all versions of the map being saved electronically, they can easily be viewed from any device and any location. The bird's-eye view maps can be zoomed out to show the portfolio of assets owned by a client within large geographical areas.
Taking advantage of digital solutions
Lawyers who use the Illustrative Map tool benefit in a number of different ways:
Create and share an Illustrative Map with colleagues and clients within a matter of minutes, whether they are working in the office or at home;
The accuracy and detail of Illustrative Maps may remove the need for you to carry out a site visit to a prospective development
Don't waste time and your client's money colouring in maps – focus on channelling your legal training and expertise to give more valuable advice;
Mapping and colouring skills are, finally, no longer a pre-requisite for advising a client on its development;
Identify potential ownership issues at the start of a transaction; and
Reduce your carbon footprint with a digital solution.
Illustrative Maps are more adaptable than their paper predecessors. They can be annotated multiple times by different people, and for complex development sites, separate map views can be generated to show different land holdings and classes of title. Impress your clients with this innovative tool; they don't want to pay for old-fashioned inefficiencies and many are willing to change their lawyers if they won't innovate.
"We have welcomed the introduction of Illustrative Maps with open arms to replace the ad hoc and manual processes we previously had to rely on. A task that used to take several weeks to complete, alongside the difficulties we experienced accurately cross-referencing multiple maps, has been easily and simply solved by the use of Search Acumen's technology.

We used to spend our time trying to solve time-consuming ownership puzzles, which does not represent value for money for our clients, and it's not why we went to law school. We'd rather use this technological solution and put our colouring pencils away so that we can concentrate on advising clients on critical issues.

Search Acumen's innovative tools play a key part in helping us to deliver an efficient, client-centric service. Streamlining tasks via the use of Search Acumen's platform and products helps us to respond more quickly to clients' needs and enables us to develop a more interactive relationship with them. Instead of waiting for an in-person meeting to roll out a map, we can collaborate digitally with no delays to the advice that clients are expecting and paying for."
The Illustrative Map tool offers real estate lawyers the opportunity to take another digital step forward in the due diligence process, building on the other data-driven services already offered by Search Acumen. In a fast-paced world of change, make sure your competitors don't leave you behind!
Interested and would like to know more about Illustrative Map?
Read about the key features, benefits, watch videos plus much more now.
Find out more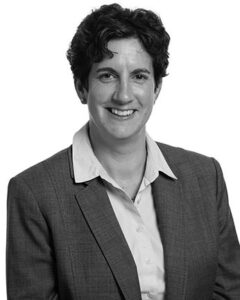 Would you like to hear more from Katherine at Womble Bond Dickinson?
Have a read our our blog, 'Why clients love digital & Digital Illustrative Map', written by Katherine Crowley here.