Katherine Crowley discusses why Womble Bond Dickinson clients love digital and Illustrative Map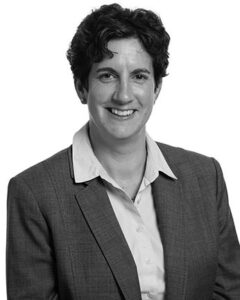 In the ever-evolving world of technology, the legal industry cannot hide from the transformative power of digitalisation and the changed client expectations that it brings.  So how is Womble Bond Dickinson using Digital Illustrative Maps, and why?
Speed of service and cost efficiency:  The days of a client waiting patiently for a chunky report on title with a couple of complicated and poorly copied plans are, fortunately, long gone.  Title due diligence can be an expensive and laborious process, and if there is a deal-stopping problem clients want to hear about it without delay.  The Digital Illustrative Map forms part of a package of digital products that we can order and analyse at the very start of a transaction.  It also assists us with the title due diligence work, which translates into cost savings for our client.
They can also compensate for physical site visits, which are time-consuming and expensive and not always possible or practical.  We recently used a digital illustrative map to help our instructed barrister understand the extent of land in dispute – an in-person visit to the rural land that was situated in Wales would have been both costly and probably less effective because of its sheer size.
Enhanced visualisation and understanding:  A Digital Illustrative Map allows us to present complex information in an engaging and easy-to-understand format.  In contrast, paper-based maps can be difficult for clients to digest and fully understand.  It's easy to assume that clients understand the extent of their land holdings.  This is not always the case, particularly for clients whose primary business is not real estate.  We have used Digital Illustrative Maps to help a University understand its campus boundaries and the leases it has granted to third parties over a long period of time.  It's also been used to visualise potential owners and their properties with rights to light claims.
What we have learned is that all types of clients (and our lawyers!) benefit from visualisation tools.  One owner of a site commented to us recently that the use of a Digital Illustrative Map and its colourful layers and views enabled them to fully understand, for the first time, the complex restrictions and covenants affecting the land and its development potential.
By providing our clients with a clear understanding of the land in question, they are empowered to make more informed decisions, and the likelihood of misunderstandings or a dispute arising later in the process is reduced.
Collaboration and communication:  The digital format and the interactive features of the Digital Illustrative Map facilitates strong collaboration and communication between our lawyers and our clients.  The ability to add annotations and comments directly onto the map has sparked debate and questions that may not have otherwise been asked.
One of our clients now insists on a session to go through a Digital Illustrative Map for each new site they are acquiring.  They have always favoured traditional ways of working and communication, but it only took one Digital Illustrative Map for them to understand its value.
Adaptability and customisation:  There is no such thing as a standard client or a standard deal.  Digital Illustrative Map's flexible features mean that it can be tailored to suit the unique needs and preferences of each client.  Importantly, its digital format enables us to easily and quickly update the information throughout the life of the client's land ownership, and new colleagues and clients can be brought up-to-speed more easily than before.
Winning work:  The typical phrases of "we understand your business", "we add value" and "we work collaboratively" are easy to say in pitch documents but harder to demonstrate.  The provision of a Digital Illustrative Map to a new client really does showcase how we work in practice.  In an increasingly competitive legal market, providing clients with an innovative tool that streamlines processes and enhances the overall client experience enables us to differentiate our service from our competitors.
Conclusion:  Digital Illustrative Map has revolutionised the way our clients access and engage with land information.  Removing the colouring pencils from the hands of real estate lawyers and embracing the digital world and all it offers is long overdue.  What's stopping you?
Written by Katherine Crowley, Legal Director at Womble Bond Dickinson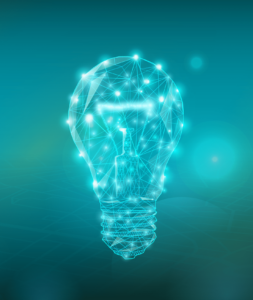 Enjoyed this and would like to hear more from Womble Bond Dickinson & some of our other clients?
Visit our case studies page to read more insights and hear how different tools are being used across the industry.
BE A PART OF THE FUTURE, JOIN US.
We Promised & Delivered A Digital Revolution
Over a decade ago, we set out to shape the way PropTech works for commercial real estate firms. We've been turning that vision into a reality ever since, not just as a tech provider, but as a trusted partner too.
Find Out More