Data Snapshot has been designed using feedback from the very people who now use it. Whether you're working on a complex commercial site or a portfolio of residential properties, Data Snapshot allows you to consult with your clients about important risk factors in an instant.
With the interactive map, you have complete flexibility to save multiple views, add comments, toggle data layers on and off, and mark up the map using a multitude of tools.
Not only are you supplied with a link that takes you to the interactive live map, but you will also receive a pdf copy.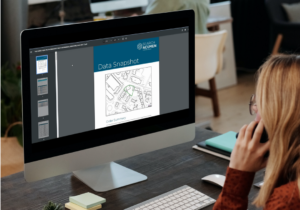 Book a Demo
Make an Enquiry