How long does it take you to create a report on title?
Our streamlined reporting allows you to produce a report on title in just 15 minutes.  A faster and more accurate approach, letting you leave behind the extremely manual process of researching, reviewing, as well as copy and pasting information time and time again.
Once a tenure type has been determined, Property Report gets to work, instantly compiling all relevant information and displaying it in a way that is client friendly. Property Report boasts flexible reporting as each section is also editable and the report can be saved as a draft and revisited at any time for completion.
Automatically report on SDLT, identify rent charges from the Register and report on shared ownership; Property Report can even provide assistance with disclaimers, flag sections that are incomplete, and suggest indemnity solutions with the risk management feature.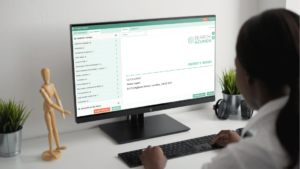 Book a Demo
Make an Enquiry