Property data, insight and technology provider, Search Acumen, has partnered with innovative homebuying app, adoor, to help improve the property transaction experience for homeowners and buyers through time saving, efficiency and a better customer experience.
The partnership sees Search Acumen add over 160 property search datasets into the adoor platform, datasets which Search Acumen has digitised in an effort to drive down delays caused by lawyers having to request and review paper property records on behalf of their clients.
Adding Search Acumen's digital search data means adoor now has the capability to let homeowners, buyers and their team of advisors access all data relevant to a transaction, from searches to legal information, and data held by estate agents, conveyancers and mortgage brokers. adoor is the first and only app on the market where all parties involved in a transaction can come together via one consolidated digital platform to track the process of a property transaction at the touch of a button.
This functionality positions adoor as the 'Deliveroo for homebuying', creating a much simpler, more efficient experience for sellers and buyers, and giving property services businesses a new digital platform that speeds up transactions, provides easy access to vital data from a variety of related businesses, and creates opportunities to drive customer service improvements across the board.
Another important aspect of adoor's functionality is that it can automatically track the progress of other house sales connected to a chain, giving greater oversight and transparency to every party involved.
Search Acumen and adoor estimate that the addition of further analytics and property search datasets will save conveyancers over seven hours of time each week, by significantly reducing the volume of client calls and transactional administration. These are time savings that ultimately get passed on to the buyers and sellers who instruct them.
This is further supported by data from Moneypenny revealing that property solicitors receive up to six enquiries per case per week on average, with each interaction taking 15 minutes. Similarly, a survey of property solicitors found dealing with irrelevant enquiries (36%) is the biggest bugbear conveyancers face during the home buying and selling process, followed by communication with estate agents (34%).
The need for speed in an uncertain market has never been more acute than it is now. Latest figures show the time it takes from a buyer instructing a conveyancing firm to exchanging on their new property is now 90% longer in some parts of the country than in 2007, despite greater digitisation, with a national average of 132 days per transaction. Overall, 40% of residential property sales are falling through before completion; a 9% rise in the past three months alone as economic pressures mount. Potential homeowners are paying over £2,000 in associated costs when this happens, meaning around £750 million is being spent on fees without moving at all.
"Despite the pace of innovation over recent years, the timeline for the average home move is only increasing and more sales are falling through than ever before as mortgage offers expire and rates rise. This situation has real consequences for burnt out advisors, stressed homeowners, and, in difficult economic times, it can have severe financial implications for everyone involved. It is down to the industry to innovate and apply technological advancements to transform our antiquated transaction system and get sales times down while giving buyers and sellers a much better experience of modern house buying. A property purchase should be a wonderful milestone to celebrate, not a process to survive.
"Accessibility of data for homeowners, buyers and the multitude of businesses that support property sales, really is the silver bullet. Whilst next day conveyancing may be some way off, huge efficiencies are possible today by just applying technology we have available already. That's why we've partnered with adoor, which is aligned with our ethos around a simpler, faster, less stressful process for property professionals and their clients, driven by digitisation and technology.
"We already have tools to digitise historic datasets, automate processes and deliver analytics through AI to improve decision making. Better collaboration between the range of parties involved in a transaction is a huge area for future efficiencies. adoor's platform is pioneering in that respect, allowing us to integrate our digital conveyancing tools into the wider eco-system of a transaction and giving us another way to provide critical data to the property and legal sectors to improve the housing market."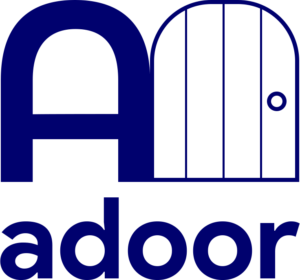 Michael Wadsworth, founder at adoor, comments:
"We're delighted to be partnering with Search Acumen to offer its industry-leading search platform within the adoor ecosystem. We're excited to grow and expand our partnerships, to continue to further our goal of bringing together more of the agent and conveyancers' workday into one place.
"adoor is uniquely positioned to benefit conveyancers as the only app to have all stakeholders in one platform – no one else tracks the entire process from mortgage to moving day. The widespread integration with other software and technology layers, like Search Acumen, also makes adoor highly functional for every stakeholder involved. This all works together to help make reduce enquiries for conveyancers and estate agents.
"This far more holistic approach can impact the bottom line too. For conveyancers, if 15 minutes of repetitive enquiries for each 30 cases were saved per week, 7.5 hours would be saved – and that's just the minimum. We know time is money for estate agents too, losing an average of £4,123 for every property sale that falls through and doesn't relist. If we can expedite the process and reduce the chance of a transaction collapsing, we are saving lots of people lots of money."